Identity Theft

Can Only Be Monitored For Occurence and Restored
[color-box]
Protect Yourself and Your Family!
Everyone Deserves Legal Protection
At LegalShield, we've been offering legal plans for 40 years, creating a world where everyone can access legal protection – and everyone can afford it. [/color-box] [color-box]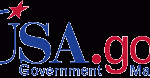 Disaster and emergency resources for your family, home, and workplace
[/color-box] [color-box]PC Mag.com
Facebook Privacy: 8 Ways to Protect Yourself
Hide Your Contact Info
As a general rule, you shouldn't put any information on Facebook that you wouldn't publish on the Internet.[/color-box] [color-box]Philly.com
Oh, look: a letter from the IRS. My electronically filed tax return has been received . . . and rejected.
Some crook filed a tax return via my Social Security number (stolen).http://www.philly.com/philly/business/homepage/203097421.html[/color-box] [color-box]Your Identity Is Personal

Identity theft affects millions of Americans each year. LegalShield offers two high quality identity theft plans.[/color-box]
Military.com
Support Our Troops
Looking for ways to support and honor U.S. military servicemembers and veterans who protect our security and freedom?[color-box]